Archive for the Category "Miscellaneous"
Would you be able to resist going to this wedding if you received this invitation?
---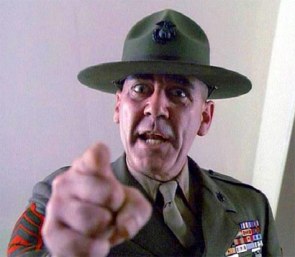 Sometimes the most brilliant moments in a scene don't come from the script.
Marc Russel has written an interesting article entitled, "The Top Seven Classic Movie Moments You Didn't Know Were Improv," that's worth checking out.
"Scriptwriting isn't easy. Some people spend months trying to perfect a specific scene, trying to write that perfect line that sticks in the mind of those who hear it. Then these guys come along and do it off the top of their heads."
The article also provides embedded Youtube clips of the scenes in question.
Check out the comments section as well for some additional classic improv moments.
---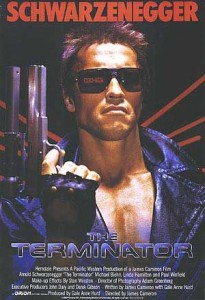 Have you ever watched a movie and thought, "Wow, I wish there were some way I could find out what kind of gun that is"? Come on… be honest.
No, me either.
But for those who have, there's the Internet Movie Firearms Database. The cool kids call it the IMFDB.
I typed in: "Terminator" and it seems there were at least 10 times more guns in that movie than I picked up on. Things got really funky when I typed in: "Aliens." Lo and behold, the origins of all the futuristic guns are there, along with clear freeze frames for your viewing enjoyment.
The site also lets you search for guns used in TV shows, video games and even Anime.
So now if you ever need to add a specific model of gun to your own script, perhaps to give it an added feeling of authenticity, you know the place to go.
Just be sure to double check the gun's correct usage on Wikipedia, etc. Hollywood has been known to use non standard issue guns for their characters. I'm lookin' at you Dirty Harry.