Making sure your screenplay doesn't leave you stranded.
The one the pros use!
For the last 10 years, I've been offering the most comprehensive script proofreading service in the business. That's why I've become the first choice for amateurs and A-list screenwriters alike. Let me help you make a great first impression!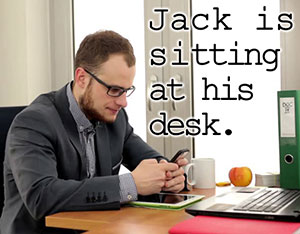 Dude, aren't all verbs active? Good question, smartass! The truth is, there are passive and active forms of verbs. The active form (without the "ing") is almost always the best one to use. For example, I often see a variation of the following sentence: Jack is sitting...