Let us proofread your script for $99.99
There comes a point, after you've read through your screenplay a dozen times, where you start seeing what you think is on the page, instead of what is actually there.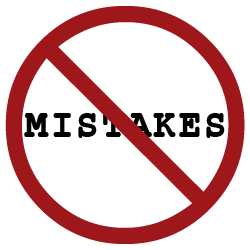 That's where we come in.
Either myself or one of my eagle-eyed script proofreaders will go through your screenplay line by line, word by word, and spot the mistakes you've missed.
Typos
Missing words
Missing punctuation
Homonym errors (e.g. "it's" versus "its")
Spelling mistakes
Jumbled sentences
Spacing inconsistencies
Capitalization problems
Incorrect use of words
Script formatting issues
We'll find them for you.
Why is it important?
For some script readers, mistakes and typos jump out at them. It irritates them. The more errors there are, the more likely it is that they'll form negative opinions about the writer and their script.
Let us proofread your work so that readers can focus on your writing, not your mistakes.
Think you have an error-free script?
The first person to send us an error-free script will get a FULL REFUND!
The Process
1) Pay the $99.99 charge by clicking the Buy Now button above.
2) Send your script to scripts@scriptwrecked.com. It must be 120 pages or less (not including the title page) and in PDF format. Scripts over 120 pages will be charged at $1/page. (So a 121 page script would cost $121 to proofread. I'll bill you the difference in price.)
3) I will quickly evaluate your script, tell you the turnaround time (typically 3 business days), and let you know within 24 hours if there will be an additional proofreading charge.
Why would there be an additional charge? This service I provide is geared toward final pass proofreading — not early draft editing. If you're an ESL (English as a Second Language) writer, or are just really careless with mistakes, you can expect to be charged extra.
How do I make my determination? Simple. I'll evaluate five random pages of your script, and if I find 5 or more errors, you'll be notified that an additional $50 proofing charge will be forthcoming. I'll send your script back to you, with the issues highlighted that I've found on those five pages, so you can see the mistakes you've made.
You can then decide to proceed with the proofreading (and additional charge) or be issued a refund. But a word of advice — only submit your script to me if you're serious about making it the best it can be. If you opt for the refund at this point you will no longer be eligible for my service in the  future.
---
Questions? Send me an email.