"Amazing work as always! Can't thank you enough for this, Trevor. Couldn't/wouldn't do it without you, so thank you so much again for your tireless attention. You have the patience of a saint!"
– Philip Howe, They Film Features
I offer the most comprehensive proofreading in the business!
There comes a point, after you've read through your screenplay a dozen times, where you start seeing what you think is on the page, instead of what is actually there.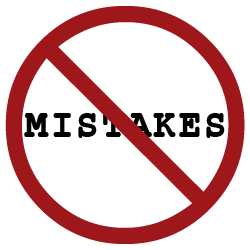 That's where I come in.
I'll go through your screenplay line by line, word by word, and spot the mistakes you've missed.
Typos
Missing words
Missing punctuation
Homonym mix-ups (e.g. "it's" versus "its")
Spelling errors
Jumbled sentences
Spacing inconsistencies
Capitalization problems
Grammatical mistakes
Script formatting issues
I'll also offer tips, where appropriate, to help you improve your writing.
Why is having your script professionally proofread so important?
For some script readers, mistakes and typos jump out at them. It irritates them. The more errors there are, the more likely it is that they'll form negative opinions about the writer and their script.
Let me proofread your work so that readers can focus on your writing, not your mistakes.
---
"This is the third script we have sent you for a proofread thus far. Again, let me reiterate how much we appreciate your great skill. We remain awestruck at your abilities and your helpfulness."
– Victor Boc
"Thank you Trevor for your amazing work and the intense time frame given to complete it."
– Richard Eden
"I had no idea there were so many mistakes!"
– Tom Sabin
"Thanks again for a beautiful job!"
– Jodi Kraus
"Trevor, just really had a chance to look through and apply these changes. Thanks so much. I'll definitely recommend you to anybody in my circle."
– Brendan Burke
Think you have an error-free script?
The first person to send me an error-free script will get a FULL REFUND!
The Process
1) Pay the $149.99 charge by clicking the Buy Now button above.
2) Send your script to scripts@scriptwrecked.com. It must be 120 pages or less (not including the title page) and in Final Draft format (preferred) OR PDF format.
3) I'll confirm receipt of your payment and script within a couple of hours and let you know the turnaround time. Typical turnaround is three to five business days depending on the current demand.
4) If there are any additional charges (see below), I'll contact you to discuss.
Additional Charges
Excessively long scripts will be charged an additional $2 for every page over 120. Example: A 130 page script would incur an additional $20 charge ($2 x 10 pages).
In the unlikely event that I proof the first five pages of your script and discover there are an average of five or more errors per page, there will be an additional $50.00 proofreading charge.
Why the additional charges?
The service I provide is geared toward final pass proofreading — not early draft editing. If you're an ESL (English as a Second Language) writer, or your script is plagued by mistakes, proofing your script is going to require a lot of extra effort and time to maintain the high standard of quality that our clients have come to expect.
---
Questions? Send me an email.