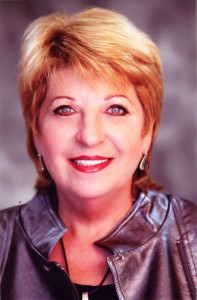 Today's article comes courtesy of Michele Wallerstein — a highly respected screenplay, novel and career consultant. Her specialty is helping writers get their work into shape so it is marketable for the Hollywood community and/or publishing world.
I first heard Michele speak at the Great American PitchFest this year and really respected her no nonsense style. Her new book, "Mind Your Business: A Hollywood Literary Agent's Guide To Your Writing Career" is due out in July, 2010, so make sure you put that on your must-buy list.
Agents, Personal Managers, Business Managers & Lawyers
by Michele Wallerstein
It seems there are specialists in every field.  The entertainment business is no different.  We need people who really know the ins and outs of our particular business to help guide us through the quagmire of the practical side of writing.  We need to get our material read, deals negotiated, contracts reviewed, money handled, decisions made and choices determined.  These are some of the reasons that Agents, Personal Managers, Business Managers and Lawyers abound.
THE IMPORTANT QUESTIONS ARE:
"WHAT DO I NEED?"
"WHY DO SOME WRITERS HAVE ALL OF THEM?"
"WHICH ONE DO I NEED FIRST?"
"WHAT CAN I EXPECT FROM EACH ONE?"
"HOW DO I KNOW IF THEY ARE GOOD?"
If you are a new writer you don't need a huge support system.  Once you have completed at least 2 or 3 really good screenplays or TV sample scripts, you should try to get a personal manager or agent.  If you get a personal manager, a big part of their job is to find an agent for you.  Once your manager finds an agent for you it is usually a gross error to fire the manager.  They have procured representation for you and now their job is to work with you creatively on your scripts.  This includes deciding which story idea to work on next, consulting with you on making the project better, etc.  The manager also prods the agent to get your material read by the right people and to set up "meet & greet" meetings for you.
When you are more established and have complicated contracts you will need the services of a good entertainment lawyer.  Use someone who has experience in your field.  The "family" lawyer may not know the ins and outs of the show business world.   In the event that you have a manager, but not an agent, you must have your lawyer negotiate your deals for you, with the input of your manager.  Managers are not allowed to make deals.  Agents are allowed to negotiate on your behalf and if they are with a large agency and have in-house attorneys, they will review your contracts for you, at no extra charge.
The time to hire business managers and accountants is clearly when there is so much money coming in that you don't know how to do your own taxes anymore or where to put it all.  These professionals can advise you about buying that condo or setting up an IRA, or forming a corporation.
You can tell if your representatives are good if they are getting their jobs done:
Is your agent submitting your material?  Are they setting up meetings for you?  Are they negotiating proper deals for you?  Do they (or their assistants) return your calls?
Is your attorney finding problems in your contracts and resolving those issues satisfactorily?  Are they working with alacrity?
Does your manager speak with you and with your agent often?  Do they have good connections in the business and good ideas for your work?
Are your money managers taking good care of your future?  Do they make good decisions for you?
Never forget that you are in charge of your life.  All the final decisions come down to you and you must make informed choices.  It's great to trust your reps but never close your eyes to what is going on in your business life.
---
Michele Wallerstein is a former Literary Agent.  She can be reached at:
novelconsult@yahoo.com or 818 501 2837
www.novelconsultant.com