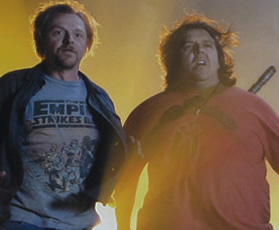 FilmSchoolRejects has a great post listing 30 movies to watch for in 2010.
There were a few on this list, like Paul, that I hadn't heard of and sound pretty intriguing, so it's worth checking out.
28. Paul
The Who: Directed by Greg Motolla; Written by Simon Pegg and Nick Frost; Starring them, Seth Rogen, and a cast of thousands.
The Pitch: I might as well continue the cast list in this section, because with talent like Jane Lynch, Jeffrey Tambor, Bill Hader, David Koechner, and Kristen Wiig at Greg Motolla's disposal there's a lot of promise for this strange story about comic book geeks who meet an (animated) alien on their way to Comic Con.
---