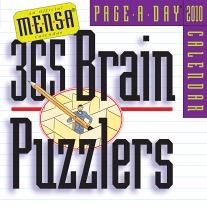 I got a Mensa Page-a-Day calendar for Christmas this year. Once in a blue moon I have the time or brainpower to actually solve one of the puzzles.
Imagine my delight when I flipped the page and found a movie-themed quiz. I was finally in my element, like Cliff Claven on Jeopardy.
I've copied the fun quiz below. Can you get all six?
ANIMAL CRACKERS
Each "beastly" movie title below is abbreviated by showing only the first two letters of each word. The underlined words are animals. Only true movie buffs will be able to identify all of the titles.
1. DA WI WO
2. WH FR RO RA
3. TH BA NE BE
4. CR DU1
5. TH DA OF TH JA
6. TW MO
Click here for the answers when you're ready.
---
Thanks to TB for pointing out that I had originally underlined the wrong two letters. I better hold off on filling out that Mensa application. ↩