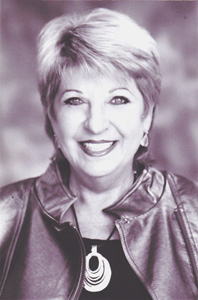 This Saturday, Scriptwrecked's regular contributor Michele Wallerstein will be speaking at the CBS Studio Center.
Today's your last chance to RSVP for this can't-miss event!
Do you have what it takes to make it in Hollywood?
Michele Wallerstein will share the insider's information on making it into the world of professional screenwriting in Hollywood.  Learn how to navigate the business as well as the creative waters of your career.  Learn how to make a Hollywood meeting really work for you. Learn how to keep your momentum going with the studio community, and much more.
Michele Wallerstein is a screenplay consultant (www.Novelconsultant.com), whose work with writers includes helping them get their work into shape so that it is marketable for the Hollywood community. She has been a guest speaker at numerous film festivals, pitch fests and writer's groups all around the country.  Michele teaches the ins and outs of the business of your writing career as well as how to get the most out of your material.
Prior to becoming a consultant, Michele was a Hollywood literary agent who represented writers, directors and producers in motion pictures, movies for television and television series.  Michele served as Executive Vice-President of Women In Film and was on the board of directors for many years.
Michele owned The Wallerstein Company and guided the careers of writers such as Larry Hertzog, Christopher Lofton, Peter Bellwood, Ronnie Christensen, Carol Mendelsohn and Randall Wallace.  Known as a very nurturing agent, with a vast knowledge of literature and movies, Wallerstein was responsible for selling million-dollar screenplays and elevating her clients up the ladder of success.
Wallerstein's new book titled: "MIND YOUR BUSINESS: A Hollywood Literary Agent's Guide To Your Writing Career", will be published in July, 2010 by MWP Publishers.
For more information, and to RSVP, please visit the Scriptwriters Network event page.