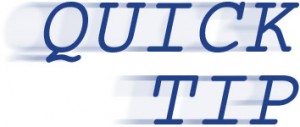 If a parenthetical provides obvious information, it should be removed.
Example of UNNECESSARY parenthetical usage — (angrily):
JAKE
(angrily)
I'm going to kill ALL of you!
We know Jake is angry because of what he says and how he says it. The parenthetical is redundant and slows down the read.
Have you eliminated all of the unnecessary parentheticals in your script?
---
Want me to personally read your script and let you know if it's ready to go out? Please take a look at my professional script services.