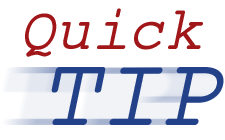 Avoid a deus ex machina ending to your story.
What is deus ex machina? According to Wikipedia:
A deus ex machina (Latin for "god out of the machine") is a plot device whereby a seemingly inextricable problem is suddenly and abruptly solved with the contrived and unexpected intervention of some new character, ability, or object.
I feel the need to bring up this writing tip after reading Dean Koontz' recent novel, Relentless. The ending was so contrived, so preposterous, I had to check the spelling of the author's name twice to make sure it was indeed that Dean Koontz.
The novel was a good reminder of why it's important to properly establish the rules of your world in the beginning of the story.
For example: If your story's a western, with no sci-fi components, then it shouldn't end with the hero saving the day after discovering an alien laser gun hidden inside a spittoon.
Can you think of any movies that use deus ex machina successfully?
---
Need someone to review your screenplay and give you insights that are guaranteed to make it better? Please take a look at my script services.