My dear old mom has a blog where she combines two of her passions — photography and quotes. Quite often she'll post a great picture-quote that's applicable to screenwriting, but isn't screenwriting specific.
Here's today's inspiration: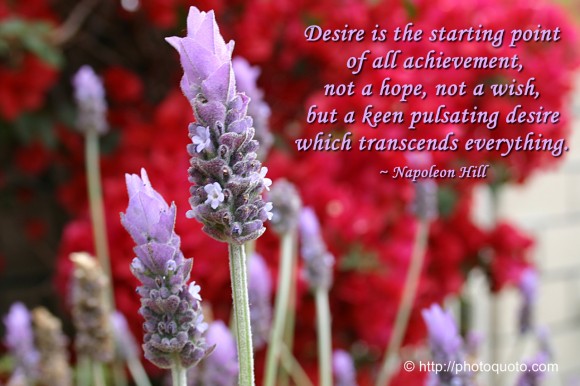 Desire is the starting point of all achievement, not a hope, not a wish, but a keen pulsating desire which transcends everything. ~ Napoleon Hill
As an aspiring screenwriter, the obstacles you'll have to overcome and the sacrifices you'll have to make are plentiful. Beyond having talent for the craft, to make it in this business you have to really want it. Hold fast to your desire and passion for writing. It will separate you from the pack.
Picture and quote via Photo Quoto
---
Want me to read your screenplay? Please take a look at my script services.