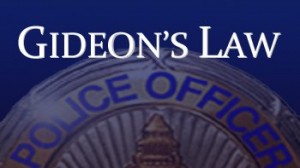 My buddy Chris Bullett just won the November 2011 Best Script Award in the Amazon Studios contest!!! What a great way to surge into 2012.
His $20,000 winning script is called Gideon's Law. Here's the logline for this Thriller/Action-Adventure:
A disgraced young cop is assigned a routine civilian ride-along and quickly learns that his passenger is not what he seems and he has just entered into a brutal battle with a killer who will stop at nothing to achieve his goal.
I've had the privilege of reading and critiquing a number of Chris's scripts, and I can say with confidence that he has a bright career ahead of him. (Actually, he has a pretty bright career right now!)
Congratulations!
---