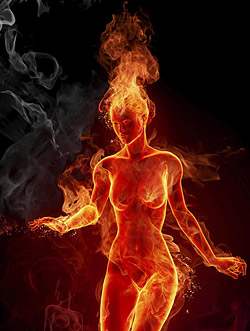 I'm currently enjoying the "Network Hollywood: How to Market Your Script/Build Your Career" online course, with Tom Benedek (screenwriter of Cocoon). It's part of the curriculum at the Screenwriting Master Class — an online screenwriting university of sorts.
One of the members of my class mentioned that they had recently spoken to an agent at a major agency, who offered this great quote:
We [agents] are not in the business of starting a fire, we're in the business of fanning the flames.
Isn't that a great metaphor to help clarify the role of an agent?
Agents aren't going to hold your hand and help you write a great script (although they may point you in the right direction). They're going to do their best to generate buzz and sell it for you.