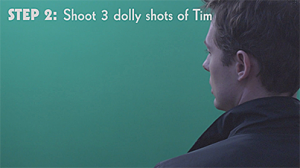 A lotta work for a few seconds of screen time
Thought I'd share a behind the scenes "making of" video for a VFX shot we couldn't fit into the TRIPLE TIMe pitch video.
Speaking of TRIPLE TIMe, if you'd like to contribute to the making of the actual short film, the time is now! Only one day left to help us reach our funding goal, and earn my eternal gratitude. Every little bit helps tremendously.