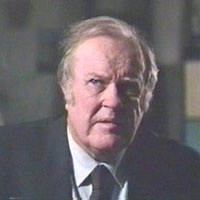 Who is that guy?
Ever seen an actor in a movie or TV show and ask yourself: "Who is that guy and where have I seen him before?"
Well now there's a web page that lets you identify the veteran character actor from his photo. All photos have links to the respective actor's Internet Movie Database page.
I don't know who the guy is who put this page together, but I sure am glad he did. Now he just needs to come up with a companion site — That Gal!
In the Photo: M. Emmet Walsh (That guy from my favorite The Outer Limits episode)