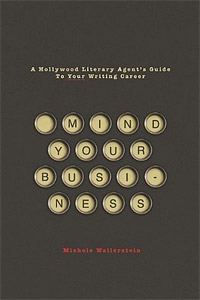 Michele Wallerstein will be holding another book signing next Saturday. She'll also be giving a free talk called: "How To Jump Start Your Writing Career"
As you may recall, I reviewed her new book, Mind Your Business: A Hollywood Literary Agent's Guide To Your Writing Career, a few weeks back.
If you're in the L.A. area, and want to pick up a great book and some terrific advice, please stop by!
Where
Borders Books
14651 Ventura Boulevard, Sherman Oaks
When
Saturday, August 28, 2010, 3:00pm – 4:30pm