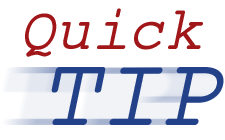 Quick Screenwriting Tip:
The comprehension of a scene or scene sequence should never depend solely on a single line of dialogue.
I'm still surprised by how often I see this mistake, in both scripts and movies. If something significant needs to be revealed in dialogue, that significant detail needs to be reinforced with some banter, or an action. In most cases, multiple times.
If not, the audience might miss it, and be left in the dark later as to how a character knew something, or why a character did something, or to the payoff of a key moment.
Example of how to do it right
In The Shawshank Redemption (SPOILER ALERT), written and directed by Frank Darabont, imagine if Andy (Tim Robbins) had simply said to Red (Morgan Freeman), "Tell you where I'd go. Zihuatanejo." — and just left it at that. We'd probably be left scratching our heads at the end when Red shows up on the beach.
No, instead Red repeats the location (Zihuatanejo) back to Andy. On top of that, Andy has the following dialogue:
ANDY
Mexico. Little place right on the Pacific. You know what the Mexicans say about the Pacific? They say it has no memory. That's where I'd like to finish out my life, Red. A warm place with no memory. Open a little hotel right on the beach. Buy some worthless old boat and fix it up like new. Take my guests out charter fishing.
(beat)
You know, a place like that, I'd need a man who can get things.
Red stares at Andy, laughs.
It's an important point, with a huge payoff later, so the dialogue reinforces it in the audience's mind.
And when Red retrieves the package that Andy's left for him, we are again reminded of the destination reveal:
ANDY (V.O.)
Dear Red. If you're reading this, you've gotten out. And if you've come this far, maybe you're willing to come a little further. You remember the name of the town, don't you?
Never rely on one line of dialogue alone for the audience's understanding or enjoyment of a key section of your movie.
---
Need someone to read your script? Please take a look at my script services.