I've been getting some great screenwriting links from my friends lately. I'll share them with you over the next few days.
Today's link is to the following hilarious short film by Writer/Director Scott Rice, called SCRIPT COPS.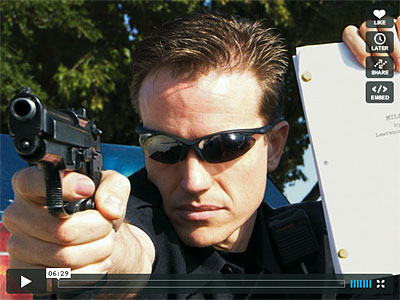 Sorry, I wasn't able to embed the video.
Click the image above to view at the filmmaker's web site.
According to Rice's web site:
This award-winning parody became a hit Sony Pictures web series. Maverick Award Winner – LAWebFest 2011.
You can view more episodes of SCRIPT COPS here.