Happy 4th of July!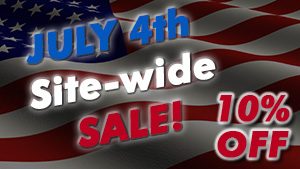 Time to celebrate Independence Day with a sale. All of my services are now 10% off through July 11th.
That means:
– Proofreading is only $134.99!
– Script Notes start at just $89.99!
Don't quite have your script ready? No problem. Place an order for proofreading or script notes now to take advantage of the sale price, then send me your script when it's ready — any time in the next 6 months!