Wake Unto Me
A woman alleging to be a time traveler makes a startling proposition to someone she claims will become her future spouse.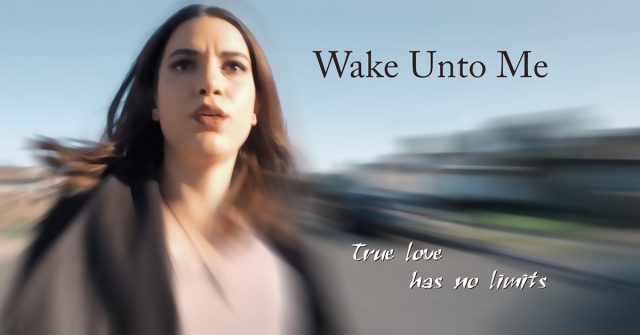 Most of you know me for my proofreading and script consulting services, but I also dabble in filmmaking.
My last short film, TRIPLE TIMe, was fortunate enough to win a number of awards at festivals this year and I was already gearing up for another project when the 2018 AT&T SHAPE Mobile Filmmaking Competition came along.
The challenge was to film a five minute short film, using only a mobile phone, tablet or drone, then edit and submit it — all within one week's time! How do you say no to that?!
The really cool part is that Warner Bros. Studios allowed us to film at one of their sets — which was chosen at random. We were lucky enough to get the same set where the climax of DARK KNIGHT RISES was filmed.
Watch and Vote
From June 22nd to June 25th, I am cordially inviting all my clients and blog readers to watch the online world premiere of the short my team created.
It's free, only five minutes in length, and you can watch it from any device that has an Internet connection!
Please head over to the Facebook event page for all the particulars of the online premiere and contest voting.
https://www.facebook.com/events/170240240489360/
And don't forget, when the time comes, if you enjoy the film, please vote for us to win! Online voting accounts for 25% of the score.
Mobile Filmmaking
I sure learned A LOT from the process of making a short film using only a mobile phone camera (albeit an amazing one, with add-on lenses, etc.). Is anyone interested in reading or watching videos about my experiences? How I put it all together, etc.? Filmmaking in general?
If so, let me know!