Making sure your screenplay doesn't leave you stranded.
The one the pros use!
For the last 10 years, I've been offering the most comprehensive script proofreading service in the business. That's why I've become the first choice for amateurs and A-list screenwriters alike. Let me help you make a great first impression!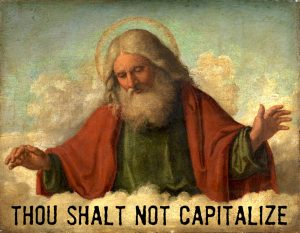 When do you capitalize god, mom and dad?  Based on the frequency with which I encounter these capitalization mistakes while proofreading scripts, there seems to be a lot of confusion surrounding this question. Luckily, there's a really easy trick to remember when to...