Making sure your screenplay doesn't leave you stranded.
The one the pros use!
For the last 10 years, I've been offering the most comprehensive script proofreading service in the business. That's why I've become the first choice for amateurs and A-list screenwriters alike. Let me help you make a great first impression!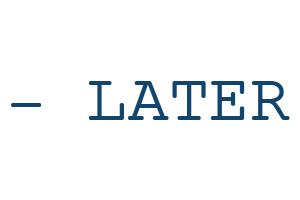 LATER Hater After reading a few client scripts recently where LATER is actually used more often than DAY or NIGHT in scene headings, I figured it was time to address this issue. If you're fond of using LATER in your scene headings, then what I'm about to tell...