Making sure your screenplay doesn't leave you stranded.
The one the pros use!
For the last 10 years, I've been offering the most comprehensive script proofreading service in the business. That's why I've become the first choice for amateurs and A-list screenwriters alike. Let me help you make a great first impression!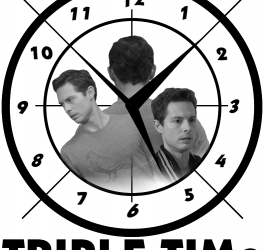 What is TRIPLE TIMe? TRIPLE TIMe is the next short film I'll be writing/directing (and doing the visual effects for) with filming slated to begin at the end of March. It's a sci-fi, time travel extravaganza that tells the story of Tim, a theoretical physicist,...